Pallieter - (1975) - Netflix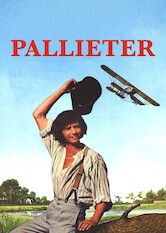 How To Unblock Every Movie & TV Show on Netflix No Matter Where You Are
1h24m -
Classic Movies
A widower develops a new appreciation for life after moving to the countryside, but his pastoral life is threatened when developers target his valley.
Director:

Roland Verhavert

Cast:

Eddie Brugman

,

Jacqueline Rommerts

,

Sylvia de Leur

,

Joris Diels

,

Idwig Stephane

,

Rudi Van Vlaenderen

,

Hugo van den Berghe

,

Cary Fontyn

,

Herbert Flack

,

Jan Decleir

,

Manu Verreth

,

Jan Reussens

Netflix Rating:

6.1/5
Rotten Tomatoes Score:
NA
Countries Available in:

Not available where you live? Learn how to unblock Netflix & watch this title.

Available Since:
2021-11-20
Similar Titles:

Synopsis
In this film version of the Dutch-language classic ('heimat'-)novel by Flemish author Felix Timmermans the title character is a city-boy from Lier who after recovering from a life-threatening disease changes his life completely and his name to the self-invented Pallieter (the Dutch language has adopted this as a noun for a "bon vivant"). He moves in with Charlote a naive caring relative in the country where he starts frolicking no longer caring for image career or possessions but concentrates on enjoying life -such as a draftee relative's Brueghelian wedding- and finds love with Marieke. A dark story-line however is when projected work on the river in the name of economical progress threatens the rural landscape they have fallen in love with.
Other Titles Being Viewed Right Now